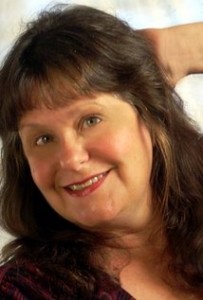 Voice of: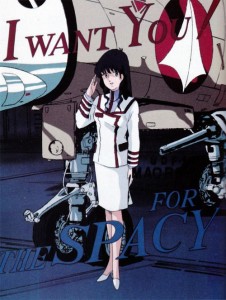 Lynn Minmei
Rebecca Forstadt is a 35 + year plus professional voice actor with an extensive resume in film, television, cartoons, anime, video games, audio books, and podcasts. She specializes in young sounding voices from infants to young adults, especially little girls. In the course of her illustrious career, she has played everything from a cockroach to a monster. A long time member of SAG-AFTRA, she works primarily in the Los Angeles area. (but is available to travel)
Some of her more memorable roles include:  Maia Devlin in Space Pirate Captain Harlock, Pai in 3 X3 Eyes, Patty Rabbit in Mapletown, Mihoshi in Tenchi in Tokyo and Tenchi Movie 2 and 3, Nunnally Lamperouge in Code Geass, Tima in Metropolis, Sugar in Snow Fairy Sugar, Suiseseki in Rosen Maiden, Naomi in Twilight of the Cockroaches, Primera in Magic Knight Rayearth, Tachikoma in Ghost in the Shell: Stand Alone Complex, Ai in Digimon, Farleen in Star Ocean: Till the End of Time, Sharon in Blood the Last Vampire, Tama Chan in Bottle Fairy, Alice Henderson in Speed Racer, Juliette in Dogtanian and the 3 Muskahounds, Ayane Isuzu in Gatekeeper, Rika Furude in When They Cry, Rita in Suikoden IV, Cyberdoll Rena in Hand Maid May, Izzy Randall and Lynn Minmei in Robotech Battlecry, Chizuko Oe in Mahoromatic, and many many more. Many are not listed on the IMDB.
Rebecca was credited as Reba West in the original Robotech series.
Source:  rebeccaforstadt.com