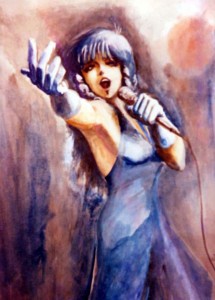 Event Descriptions:
Robotech MST3K
Mystery Science Theater 3000 featured two robots and a human forced to watch B movies, all the time making hilarious comments about the events transpiring on-screen.  We are going to do that with three Robotech fans.  Watch, and laugh along with our hosts as we watch Codename: Robotech!
Costuming and Props
Ian Aquino hosts a costume and prop building panel.  Learn how to maximize your cosplay!
Robotech Trivia
Remember the Robotech.com trivia challenge?  Well now you can take the trivia challenge live.  Bryan "Lancer" Dowdle hosts a test of your Robotech knowledge.  This time, you can get more than just member points!
Robotech Comics
Tommy Yune and Sean Bishop host a panel on the Robotech Comics.  Our special guests discuss the past, present and possible future of Robotech Comics.
Cast and Crew Panel
All of our guests in one place.  Dexter Odani hosts the panel featuring Rebecca Forstadt, Svea Macek, Sean Bishop, and Tommy Yune.  Autograph session to follow the panel.
Harmony Gold Panel
Harmony Gold presents the Robotech Industry Panel.  Come on out and get a recap of what HG has been up to, and the latest news about the Live Action Movie and other projects Harmony Gold has in the works.