Voice Of: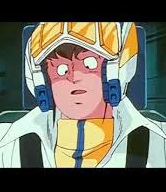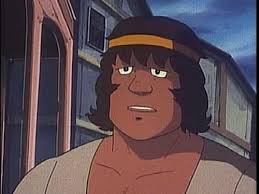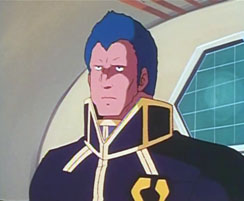 RICHARD EPCAR -one of the hardest working men in show business- has voiced over 300 characters and is well known to Animation, Game and Anime fans starting with 'ROBOTECH' (as Ben Dixon, Lunk, Grel and Capt Grant). He is 'BATOU' in 'GHOST IN THE SHELL' and he's in a new series from Nickelodeon, 'AVATAR: THE LEGEND OF KORRA'.
Some games you've heard him on: 'KINGDOM HEARTS'(as Ansem/Terra-Xehanort), 'TRANSFORMERS'(as Skywarp), 'SKYRIM: ELDER SCOLLS V' (Game of the Year), 'STAR WARS', 'MORTAL KOMBAT'(as Raiden-Fighting Game of the Year), 'BAYONETTA' (nominated by NAVGTR for Best Supporting Performance), 'CATHERINE', 'MODNATION RACERS', 'MORTAL KOMBAT vs. D.C. UNIVERSE' (as Raiden and The Joker), 'CALL OF DUTY-BLACK OPS', 'DEAD SPACE 2', 'STAR CRAFT 2', 'RED FACTION GUERILLA', 'COMMAND & CONQUER 4', 'XENOSAGA'(as Ziggy), 'GUILTY GEARS 2', 'GHOST RECON 3', '.HACK', 'DYNASTY WARRIORS' (as Dong Zhuo), and 'WORLD OF WARCRAFT' to name a few.
Some of you know him from 'BLEACH', 'BOBOBO', 'X-MEN', 'NARUTO', 'MONSTER', 'OUTLAW STAR', 'MACROSS PLUS', 'THE NEW SPEED RACER', 'RUROUNI KENSHIN', 'LUPIN the THIRD', 'DIGIMON', 'SAMURAI CHAMPLOO', 'GTO', 'CYBER SOLDIER 009', 'NINJA SCROLL', and 'POWER RANGERS'. He is also a sought after game, animation and ADR director-directing such games as 'STAR OCEAN', 'BLUE DRAGON', 'UNREAL TOURNEMENT', 'SMACKDOWN VS. RAW', and 'JACKASS' and such live action films ADR as 'OLDBOY', 'AZUMI', 'FEARLESS' and 'IRON MONKEY'. Some shows he's directed are, 'LUPIN THE THIRD, 'GHOST IN THE SHELL 2', 'NOEIN', 'FIGHTING SPIRIT', 'ROBOTECH: SHADOW CHRONICLES', to name a few.
On camera Richard has appeared in many films and television shows including: John Carpenter's 'MEMOIRS OF AN INVISIBLE MAN', 'COLUMBO', 'DIAGNOSIS MURDER', 'GUNS OF PARADISE', 'BEVERLY HILLS 90210', 'MATLOCK', 'CHEERS', 'DAYS OF OUR LIVES', 'GENERAL HOSPITAL', and soon to be seen as a lead in the feature film 'BROKEN SPIRITS'. You can hear him as BUCK the big gorilla in 'RISE OF THE PLANET OF THE APES'.
He was also one of the ADR directors of Mighty Morphin' Power Rangers and played over 50 monster voices including-Babe Ruthless, Barbarax, Vacacker, Cyclopter, Fishface, Protectron, Muitus, Vexiconr, Rhinoblaster, Protectron, Master Vile, Invenusable-Flytrap, Defoliator, Brickbully, Bowlingorg, Autochthon to name a few.
He's very excited about his new audio book-'WHITE EYES'-a DOC SAVAGE NOVEL in which he plays 40 characters and is the narrator for this fantastic pulp fiction book.
Biography provided by Animecons.com